Unlock our signature restaurants in Bahrain
Taste the unexpected at Le Méridien Hotel in Bahrain
Whether you're planning a relaxed evening out with friends or arranging an eventful weekend plan, Le Méridien Bahrain City Centre offers an unparalleled dining experience. With gourmet chefs in our restaurants boasting dishes from every part of the world and 24-hour in-room dining, the hotel welcomes guests seeking to enjoy the finest cuisine in exceptional surroundings providing the best selection of restaurants in Bahrain.
Longitude 50
Coffee Unlocked
Discover Longitude 50, an inviting space offering travelers and locals a relaxed atmosphere to socialise and enjoy freshly brewed illy coffee and signature éclairs, as well as a selection of light bites and pastries.
Weekdays from 8 am to 10 pm
Weekends from 8 am to midnight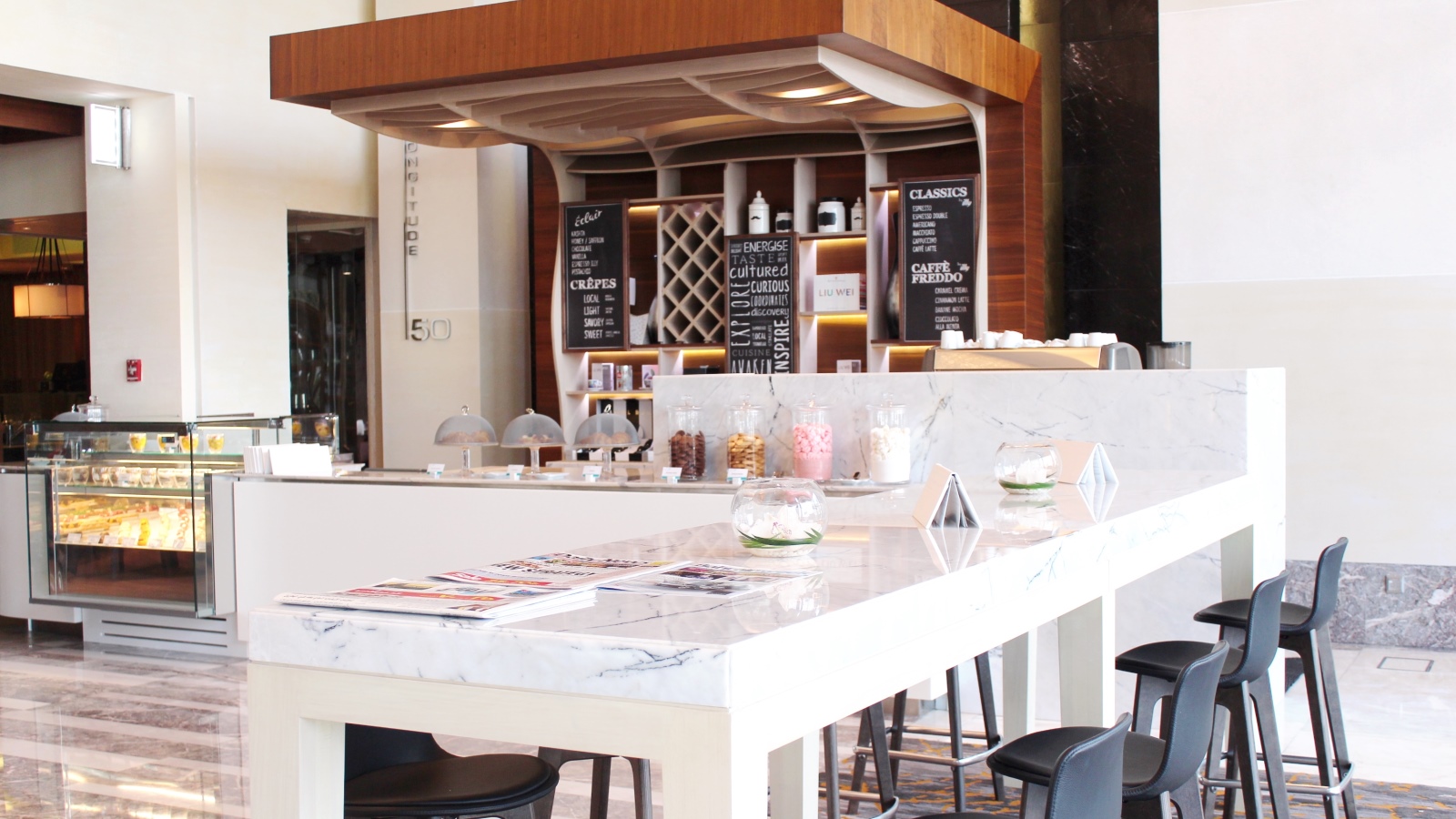 Baharat
Cuisine Unlocked
Fuel your morning with Le Méridien's Signature Breakfast. Featuring a selection of traditional café classics like smoked salmon on pumpernickel bread, to distinctive edibles that take their flavours from local cuisine, like date brioche and shakshouka.
Indulge in special themed dinners - savour the flavour, fusion, fresh meats and fish while exciting your senses with our open kitchen concept.
Come Friday, Baharat hosts The Award Winning Brunch. Engage your senses in every way: the flavours, the scents, the sights, and the sounds of live music from our Colombian Duo.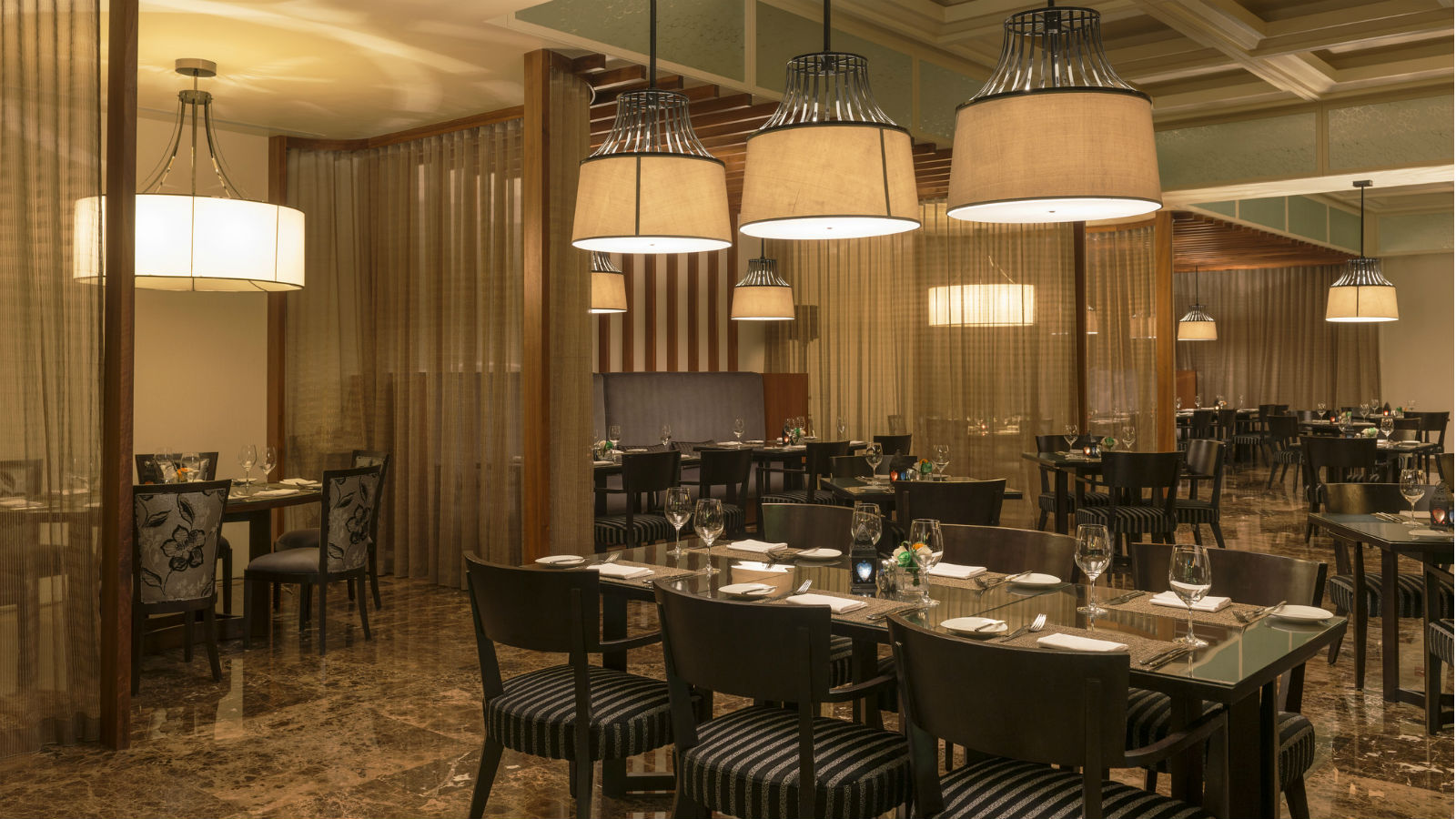 The Sweetest Brunch
Treat yourself to an unforgettable culinary experience with over 100s of desserts to choose from.
unlimited beverages and exhilarating live music from our South African duo.
Join the after party with a welcome drink at Bizarre Lounge.
Date: Every Friday
Time: 12:30 pm - 4:00 pm
BD 30++ incl. free flow
BD 18++ soft brunch
Daily Dining
Daily Breakfast Buffet from 6:30 am - 11:00 am
Awake to inspiration with signature eye openers, a selection of classic breakfast dishes with modern twists and regional influences.
Daily Lunch Buffet from 12:00 pm - 4:00 pm
BD 12++ full buffet
BD 5.5++ soup and salad
INTERNATIONAL DINNER
Experience the energy of live open cooking stations.
Date: Every Monday and Wednesday
Time: 6:30 pm - 11:00 pm
Price: BD 12++
SEAFOOD NIGHT
Indulge in a succulent selection of shellfish, sushi, sashimi, crustaceans, and more. Have your claws cooked in 30 different ways, or have one of our chefs prepare fresh fish to your preference.
Date: Every Thursday
Time: 6:30 pm - 11:00 pm
Price: BD 28++ incl. free flow
BD 16++ soft drinks
Bizarre
Reinterpreted Lounge + Bar
Presenting an element of discovery as it transforms from a lounge to a more upbeat venue at night, Bizarre is the hotel's lounge and bar.
Unlock Le Méridien's Sparkling program, featuring classic cocktails with local twists, daily from 5:00 -8:00 pm.
Serving light fare and beverages, Bizarre is located in the lobby and is open Sunday - Thursday from 4:00 pm - 2:00 am, Friday and Saturday from 12:00 pm - 12:00 am.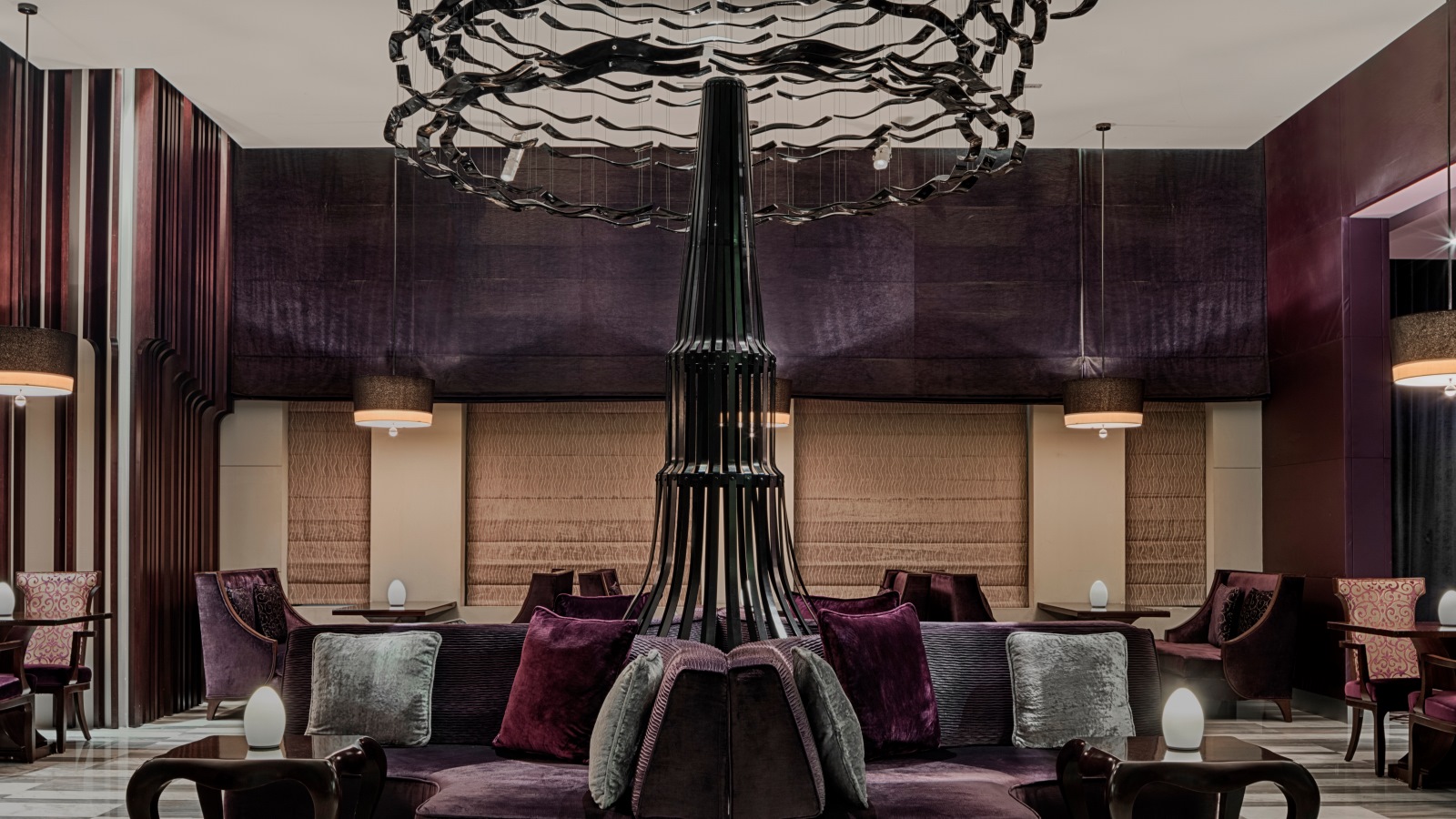 AFTER BRUNCH PARTY
from 3:00 pm - 7:00 pm - get a complimentary welcome drink upon presenting your brunch bill
SALSA NIGHT
Friday from 8:00 pm - 2:00 am. Instructor available every second week.